Upcoming Events
Nourish to Flourish!
Check our our recorded offerings along the righthand side of this page. →
We have brief self-care programs, as well as important conversations with community organizations and Temple student leaders.
Stay connected and learn more about upcoming workshops and opportunities by following @BeWellTU on Twitter, Instagram, and Facebook.
 
---

Spring 2022
Explore ways to find balance, calm, and community with our upcoming opportunities! All are welcome. For questions regarding access and accommodation, please contact TUWellness@temple.edu in advance of the program date. 
Use this link for Wellness Resource Center Zoom sessions
Please note that you must be logged into Zoom through your Temple provided account to participate. For questions regarding access and accommodations, please contact TUWellness@temple.edu in advance of the program.

January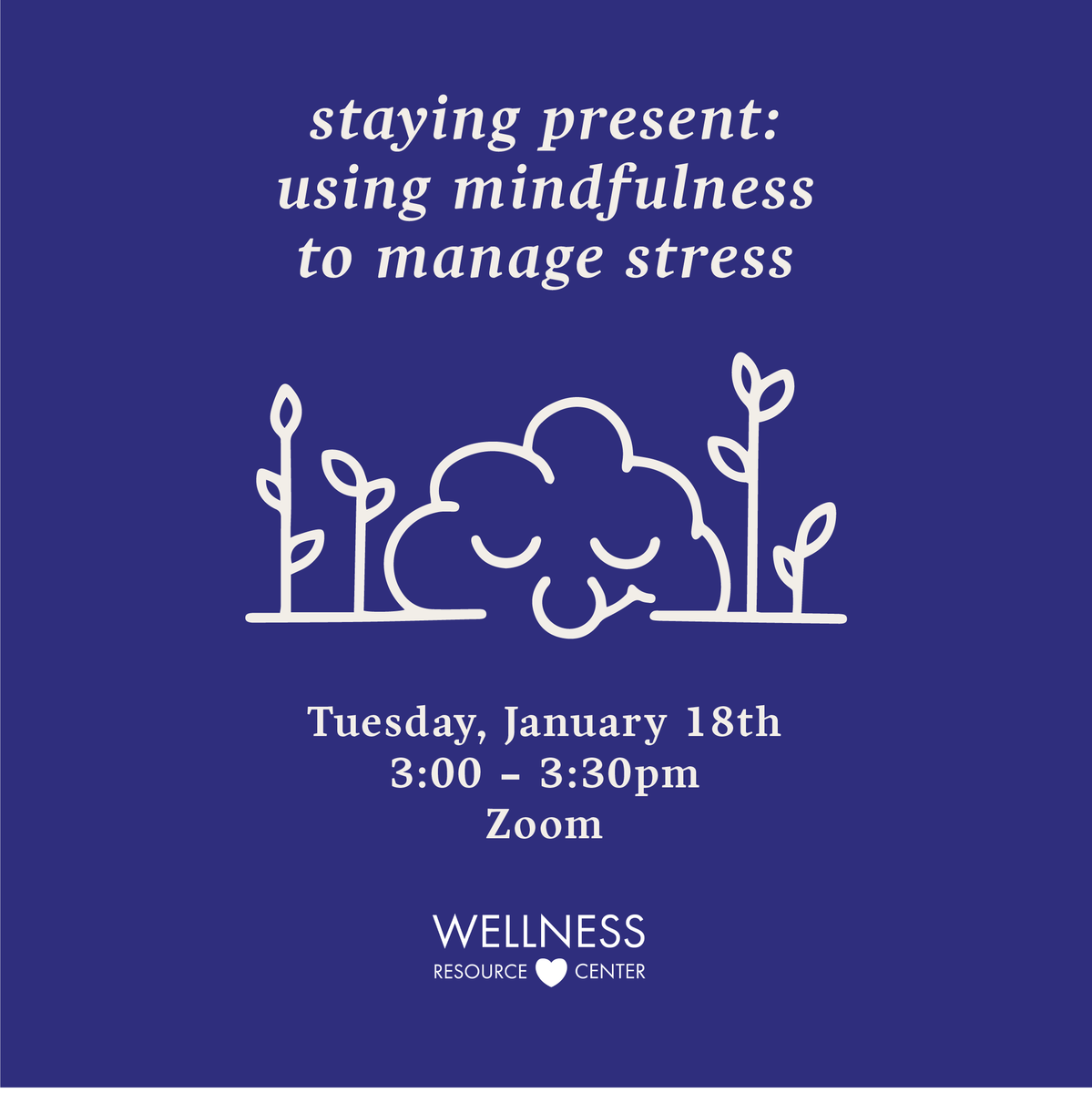 Staying Present: Using Mindfulness to Manage Stress
Tuesday, January 18th at 3:00pm
Join us on Zoom!
Learn how mindfulness and related skills can help manage stress and invite calm. Guided activities will be offered as an opportunity to practice these skills.
This program is offered monthly and consists of an overview of mindfulness principles followed by a new skill or practice to make each session unique.

Alcohol 101
Wednesday, January 19th at 12:00 PM
Join us on Zoom!
This program is designed to help students explore why they choose to (or not to) drink. Through a series of games and activities, students will learn about ways to keep themselves and their fellow Owls safe when alcohol is in the mix!
Let's Talk About Cannabis
Friday, January 21st at 11:00am
Join us on Zoom!
There's a lot of information about cannabis out there! This session will focus on providing accurate information about cannabis and its long term effects.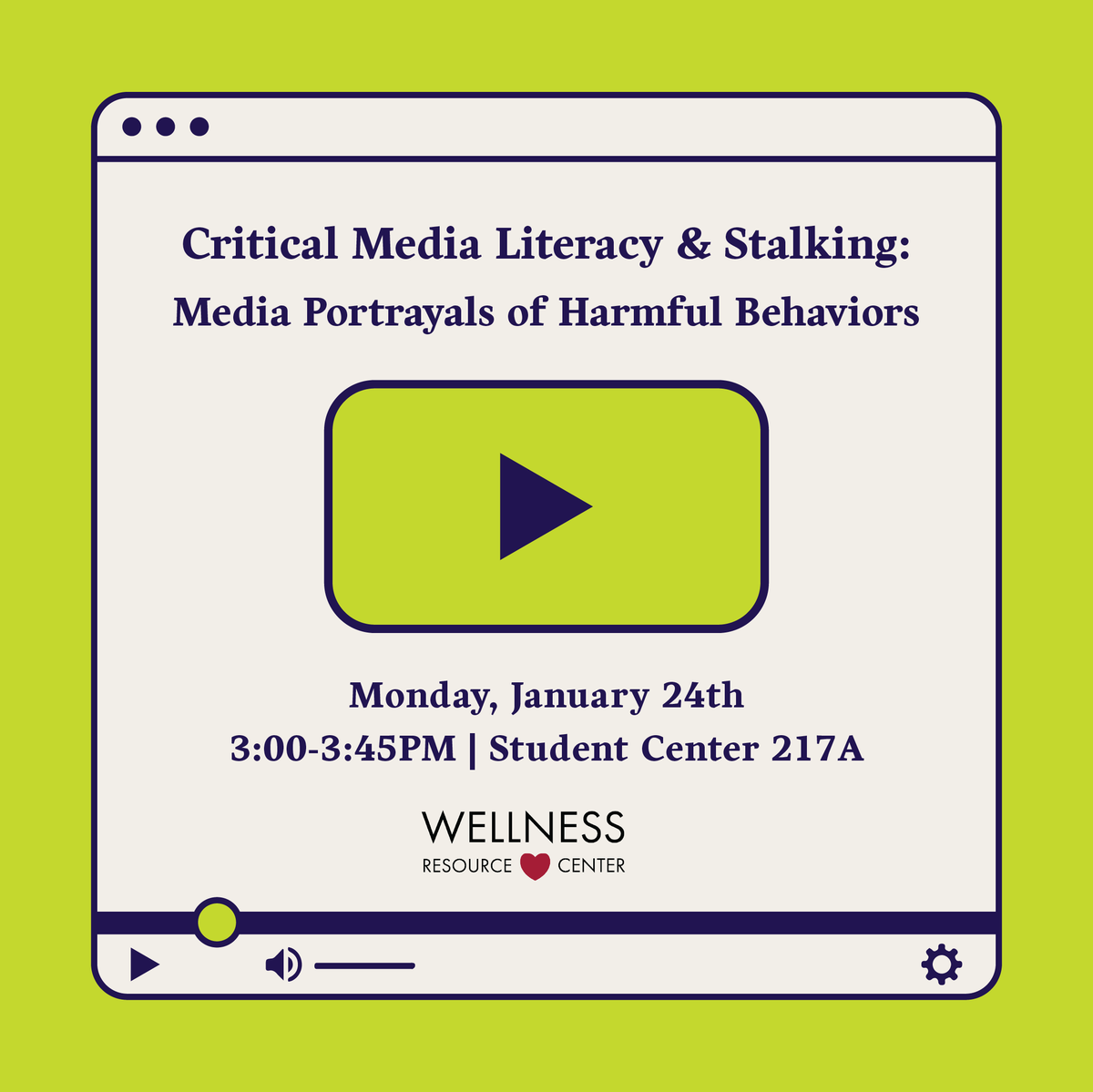 Critical Media Literacy & Stalking: Media Portrayals of Harmful Behaviors
Monday, January 24th at 3:00pm
Join us on Zoom!
What messages do media share about stalking? How are some behaviors normalized or excused? Building our critical media literacy muscles will help us work toward a world with less harm and more respect.

January Recovery Lunch Chat
Tuesday, January 25th at at 12:00pm
The WRC is organizing monthly spaces for students in recovery from substance use disorder(s) and allies. These spaces will offer educational programs and opportunities to connect with peers. All are welcome. Please note these groups are not facilitated by clinicians or intended to be a substitute for treatment.

Owls Stop Stigma
Tuesday, January 25th at 2:30pm
Join us on Zoom!
This program explores origins of mental health stigma, how students can identify and support friends who may be struggling, and how each individual can be an agent of change in reducing stigma. Help cultivate a community that cares.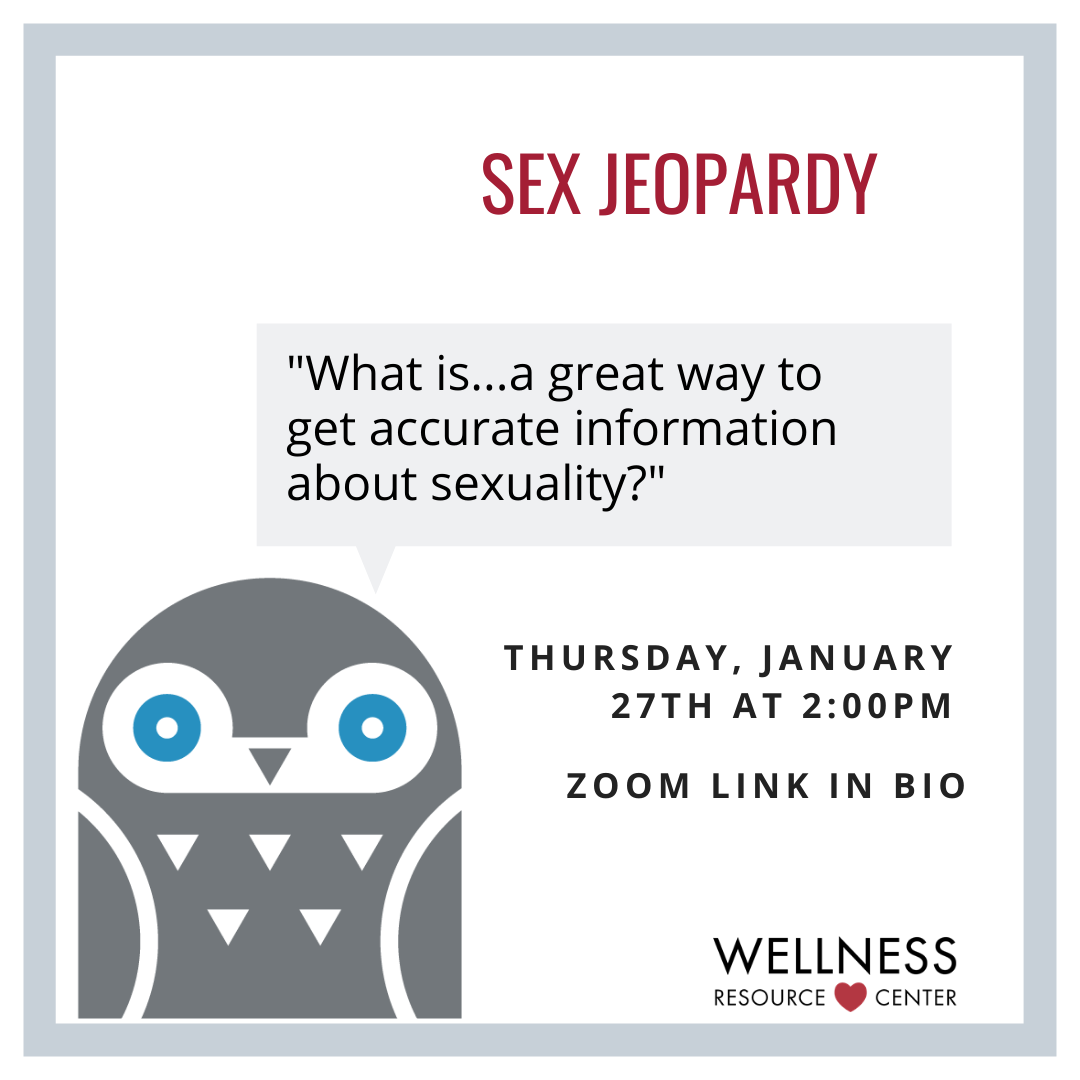 Sex Jeopardy
Thursday,  January 27th at 2:00pm
Join us on Zoom!
Play a fun game of Jeopardy that provides information about sexual health myths, STI facts, and healthy sexuality. 

Virtual Mental Health Resource Panel
Monday,  January 21st at 5:00pm
Join us on Zoom!
Just as mental health includes a continuum of experiences, there are a range of support resources available to support students' well-being. This virtual mental health resource panel will feature representatives from key campus resources to provide clarity around what services are available and how to access them. The panel will include representatives from the Wellness Resource Center, Tuttleman Counseling Services, CARE Team, and Disability Resources and Services. Additional resource information will be provided as well. This event is a collaborative effort hosted by the Mental Health Work Group, led by the Wellness Resource Center.

Save the Dates - February 2022
Mental Health & the Media: Representation Matters
Tuesday, February 1st at 3:30pm
Take Action, Take Care
Wednesday, February 2nd at 2:00pm

Establishing a Foundation for Healthy Sexuality
Monday, February 7th at 2:00pm
Staying Present: Using Mindfulness to Manage Stress
Wednesday, February 9th at 2:00pm
LoveTU
Thursday, February 10th at 7:00pm

Beyond Yes and No: Building a Culture of Consent
Tuesday, February 15th at 2:00pm

February Recovery Community Meeting
Thursday, February 17th at 6:00pm

Question, Persuade, Refer (QPR): Suicide Prevention Training
Friday, February 18th at 11:00am

What is Diet Culture?
Monday, February 21st at 1:00pm

February Recovery Lunch Chat
Tuesday, February 22nd at 12:00pm

Alcohol 101
Tuesday, February 22nd at 1:00pm

Their Size is Not Your Concern
Thursday, February 24th at 3:30pm