Upcoming Events
Nourish to Flourish!
Check out pre-recorded offerings along the right side of this page. →
Explore ways to find balance, calm, and community with our upcoming opportunities! 
Use this link for Wellness Resource Center Zoom sessions
Please note that you must be logged into Zoom through your Temple provided account to participate. 
All are welcome. For questions or requests regarding access and accommodations, please contact TUWellness@temple.edu in advance of a program.
Stay connected and learn more about upcoming workshops and opportunities by following @BeWellTU on Twitter, Instagram, and Facebook.
 
---

Fall 2022
December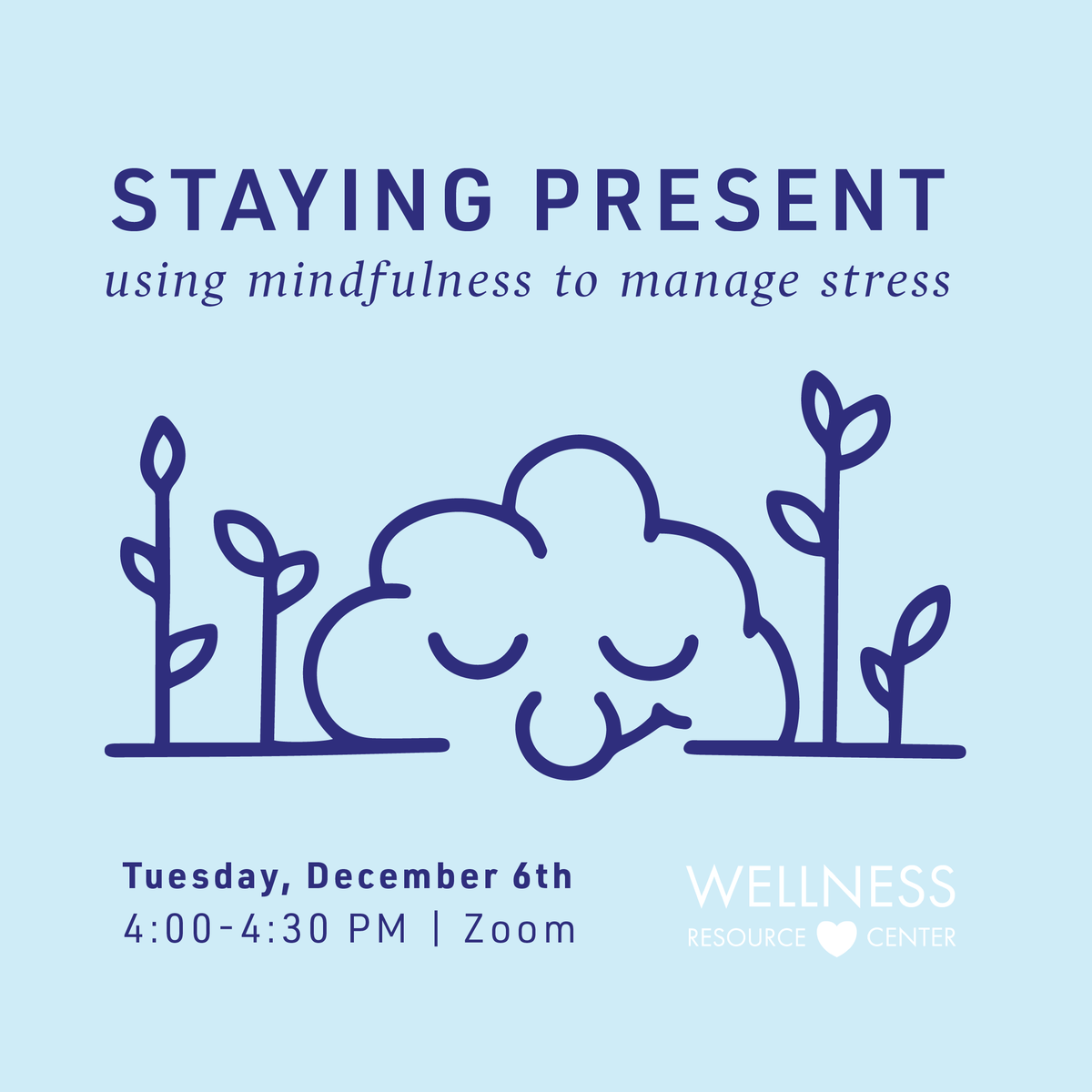 Staying Present: Mindfulness to Manage *Finals* Stress
Tuesday, December 6th | 4:00-4:30pm | Zoom
Learn how mindfulness and related skills can help manage stress and invite calm. Guided activities will be offered as an opportunity to practice these skills.
Sober Study Group
Every Wednesday from 4:00-5:00pm at the WRC | Howard Gittis Student Center 201
Find community and calm with fellow students - undergraduate and graduate welcome! RSVP through this form or email TUWellness@temple.edu for information. 
 
Be sure to stay connected on social media for resources, information, and updates @BeWellTU