Upcoming Events
Nourish to Flourish!
Check our our recorded offerings along the righthand side of this page. →
We have brief self-care programs, as well as important conversations with community organizations and Temple student leaders.
Stay connected and learn more about upcoming workshops and opportunities by following @BeWellTU on Twitter, Instagram, and Facebook.
 
---

Fall 2021
Explore ways to find balance, calm, and community with our upcoming opportunities! All are welcome. For questions regarding access and accommodation, please contact TUWellness@temple.edu in advance of the program date. 
Use this link for Wellness Resource Center Zoom sessions
Please note that you must be logged into Zoom through your Temple provided account to participate. For questions regarding access and accommodations, please contact TUWellness@temple.edu in advance of the program.

December 2021
Mindfulness for Joyful Sexuality 
Thursday, December 2nd at 4:00pm
Join us on Zoom 
Mindfulness is the ability to be fully present and aware of our experiences. Join us as we discuss how mindfulness can help us tap into joyful sexual experiences.
Mental Health Resource Tabling 
Monday, December 6th at 1:00pm 
Student Center Atrium 
Stop by to talk with a Temple staff member about mental health and well-being resources available on campus!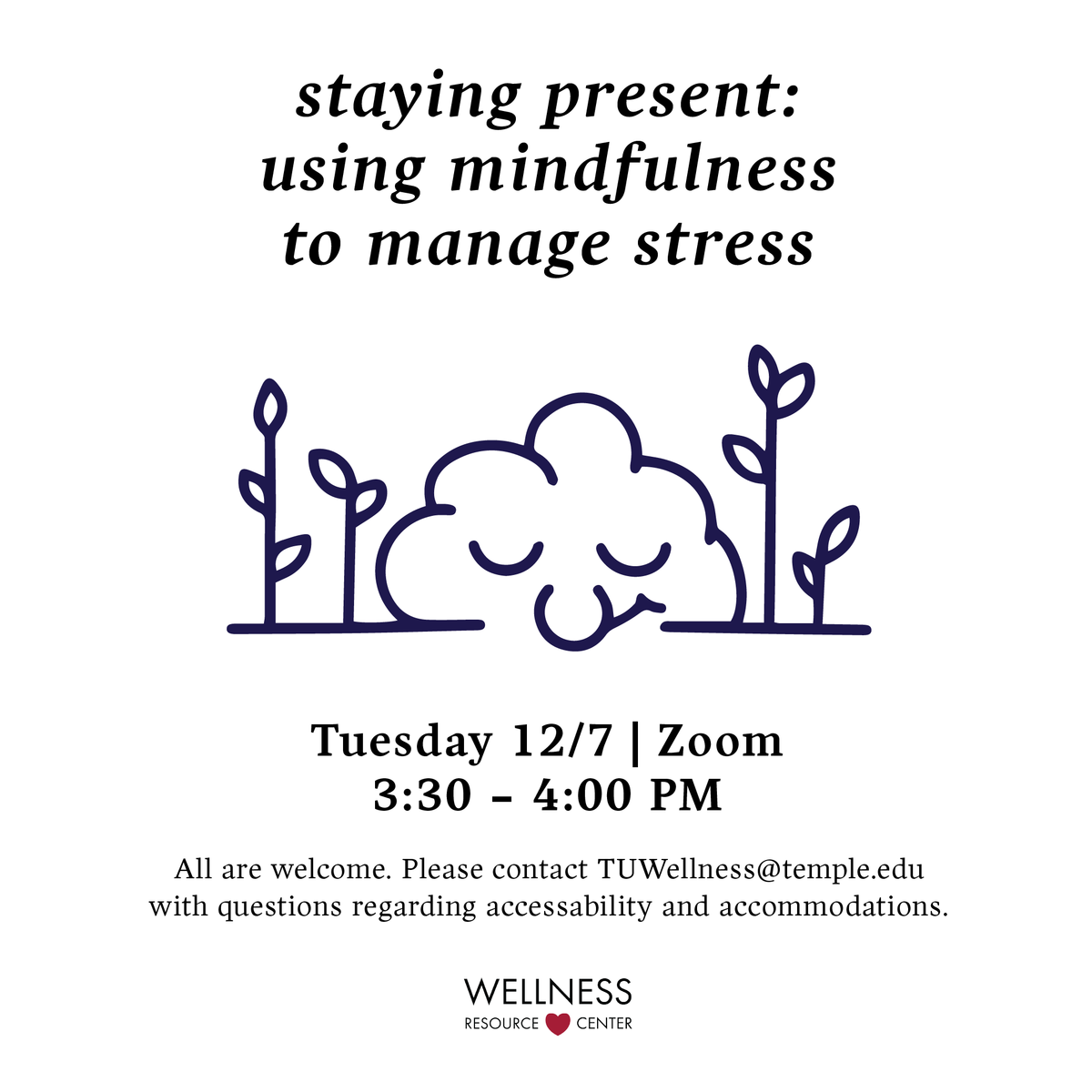 Staying Present: Using Mindfulness to Manage Stress
Tuesday, December 7th at 3:30pm 
Join us on Zoom 
Learn how mindfulness and related skills can help manage stress and invite calm. Guided activities will be offered as an opportunity to practice these skills. This program is offered monthly and consists of an overview of mindfulness principles followed by a new skill or practice to make each session unique.
Destress with Dogs with Temple Libraries
Wednesday, December 8th from 1:00pm to 3:00pm 
Charles Library First Floor Event Space
Final exams time can be busy and stressful. Join the WRC and Temple University Libraries during the second study day for some destress time with furry friends!
 
Owl About Stress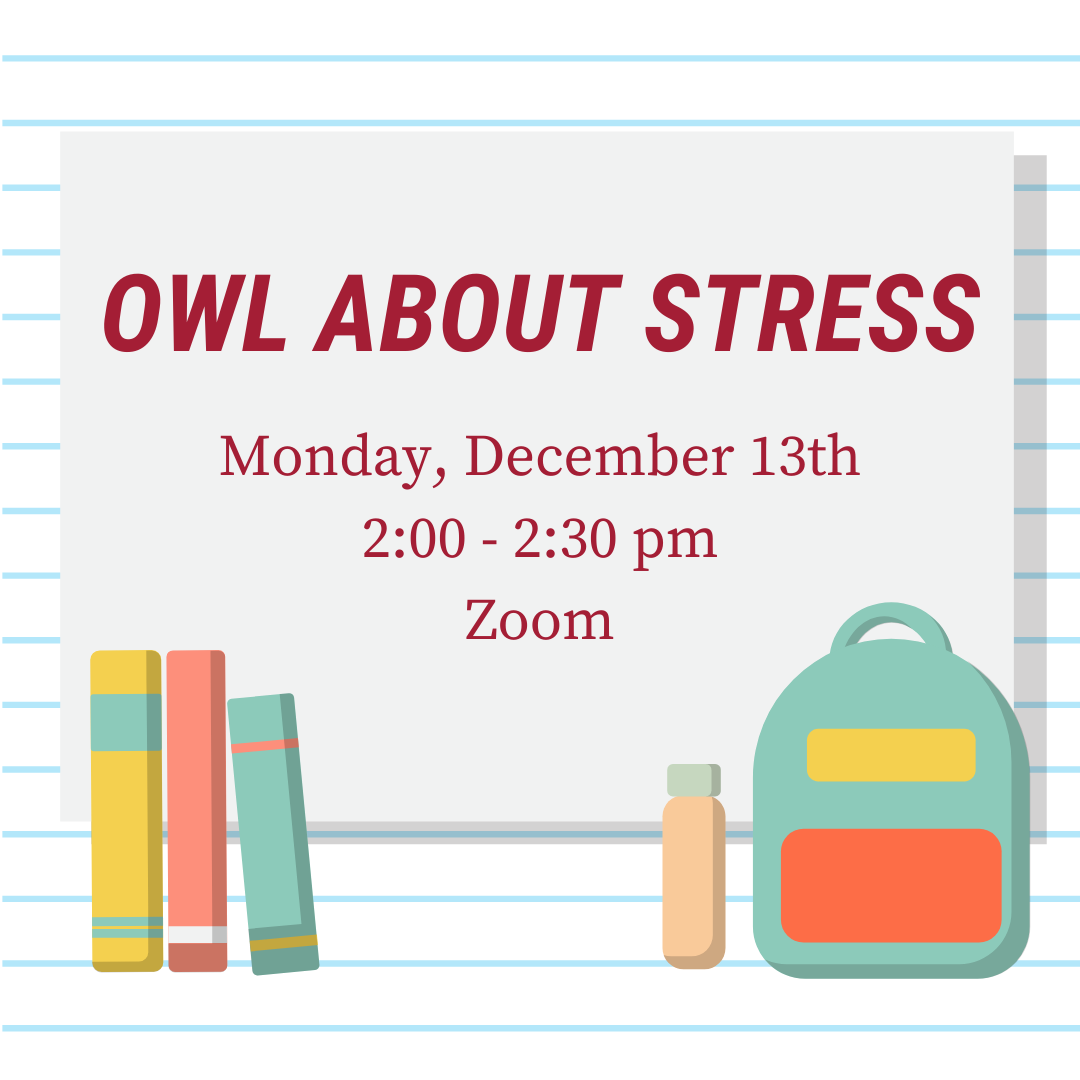 Monday, December 13th at 2:00pm 
Join us on Zoom 
Stress isn't all bad all the time, but finals season is especially intense! This program empowers students to reframe how they think about stress by learning how stress affects the mind and body and exploring strategies to find balance and practice self-care. Join us to learn more and wrap up the semester!
 
Save the Dates: January 2022
Good Vibes Only: Unpacking Toxic Positivity
Thursday, January 13th at 1:00pm

Staying Present: Using Mindfulness to Manage Stress
Tuesday, January 18th at 3:00pm

Wellness Welcome Back Table
Wednesday, January 19th at 10:00am

Critical Media Literacy & Stalking: Media Portrayals of Harmful Behaviors
Monday, January 24th at 3:00pm

Let's Talk About Cannabis (STARS)
Monday, January 24th at 12:00