Upcoming Events
Nourish to Flourish!
Check our our recorded offerings along the righthand side of this page. →
We have brief self-care programs, as well as important conversations with community organizations and Temple student leaders.
Stay connected and learn more about upcoming workshops and opportunities by following @BeWellTU on Twitter, Instagram, and Facebook.
 
---

Spring 2021
Explore ways to find balance, calm, and community with our upcoming virtual opportunities!
Use this link for Wellness Resource Center Zoom sessions
Please note that you must be logged into Zoom through your Temple provided account to participate. For questions regarding access and accommodation, please contact TUWellness@temple.edu in advance of the program.
 
QPR Suicide Prevention Training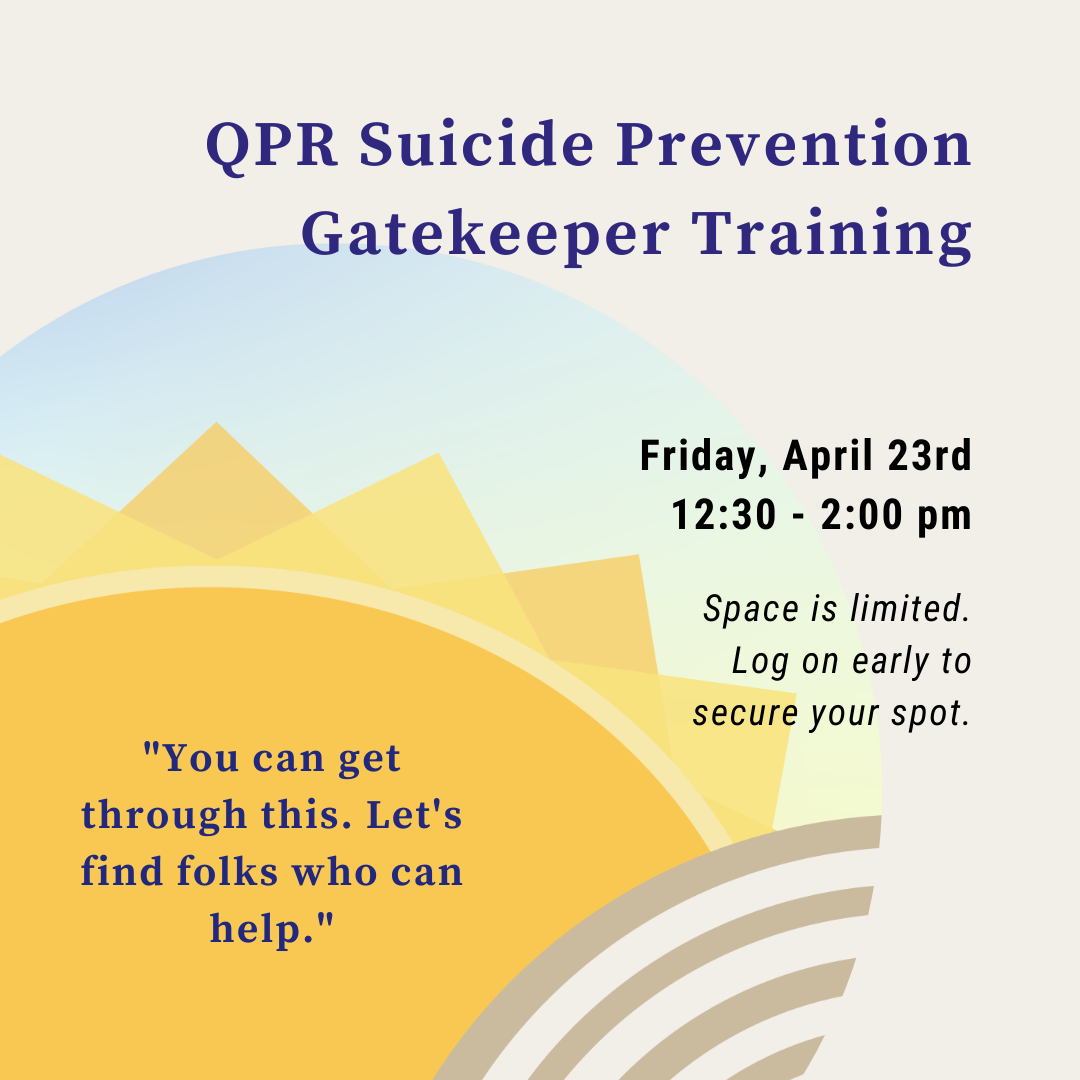 Friday, April 23rd 12:30-2:00pm
Join us on Zoom
Everyone has a role in preventing suicide. QPR is an evidence-based training designed to give students information about suicide, basic skills and confidence in talking to someone about suicide and how to refer friends and peers to the most appropriate resources for help. Please note that space is limited for this program. Participants should log on to Zoom a few minutes early, if possible, to secure a spot.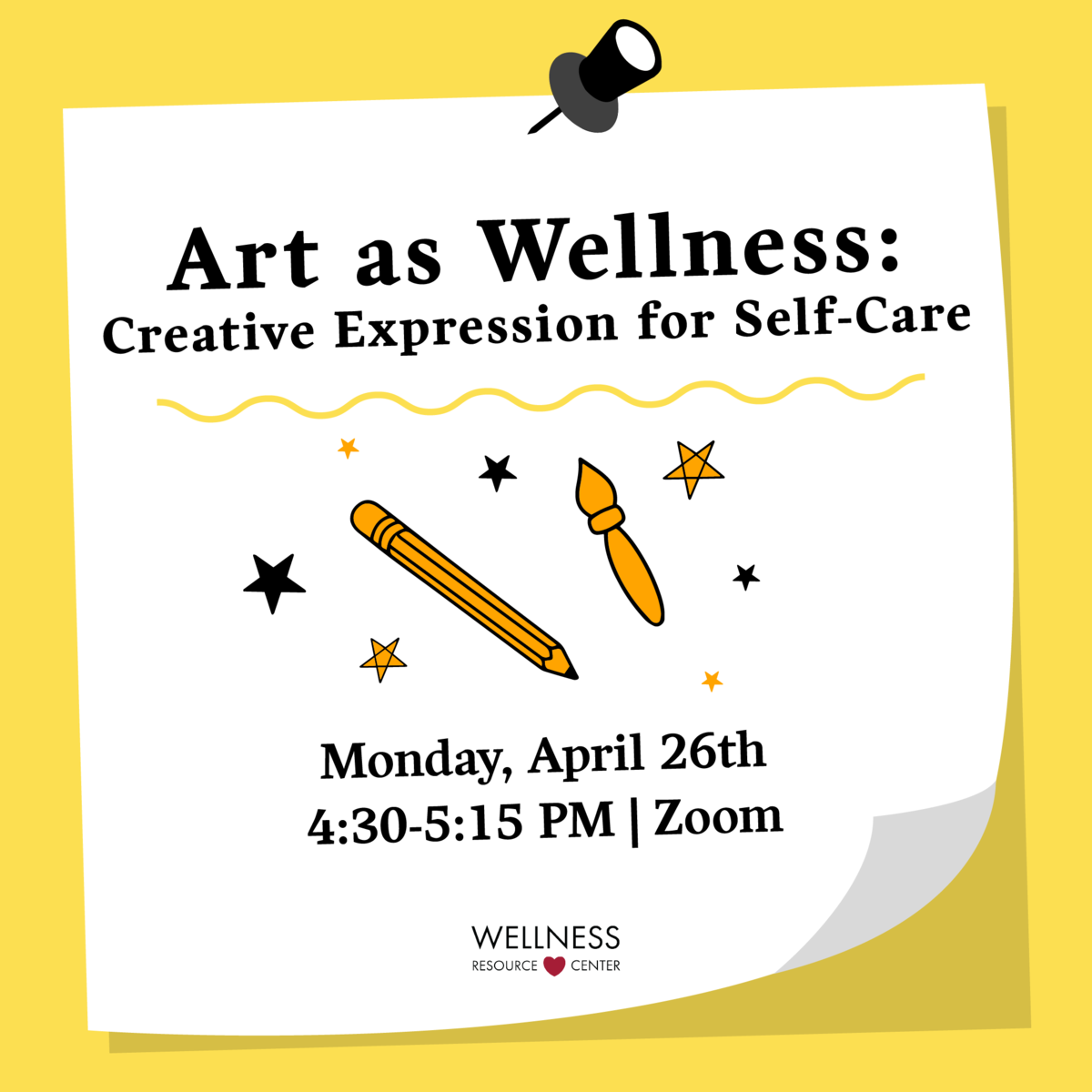 Art as Wellness: Creative Expression for Self-Care
Monday, April 26th 4:30-5:15pm
Join us on Zoom
Creative activities can support well-being. Explore how to integrate creativity into your self-care practice and participate in a guided art activity. No special supplies needed! This program is offered in partnership with the Art Therapy Program in the Department of Art Education and Community Arts Practices.
Finals TIps for Finding Balance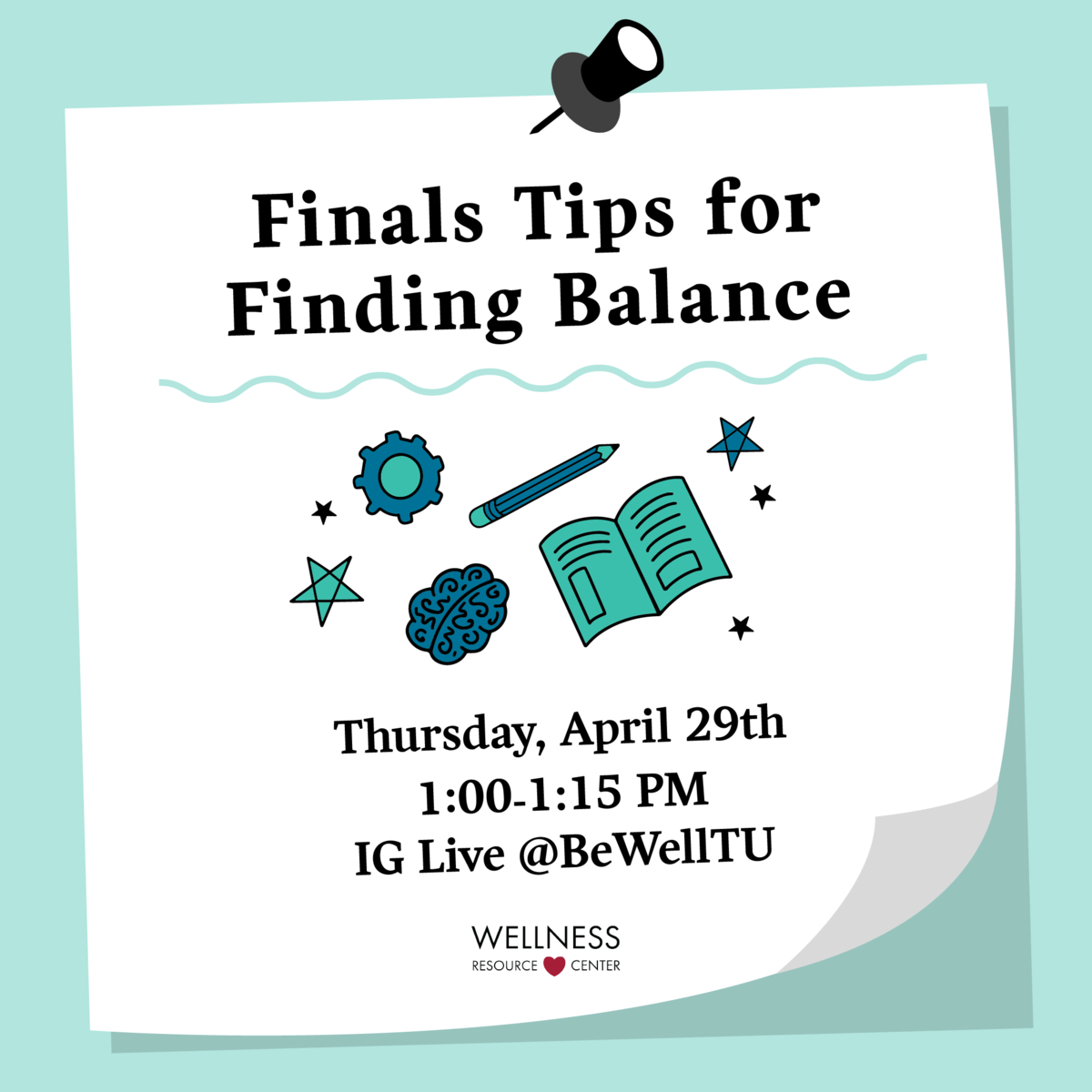 Thursday, April 29th 1:00-1:15pm
Join us on Instagram Live
Finals time can be stressful, wrapping up, making sure everything is submitted, and navigating feelings around finals grades. This change in routine and work load can put us out of balance. In this IG live, we'll share tips that you might explore to feel a little more balanced as you finish up the Spring semester.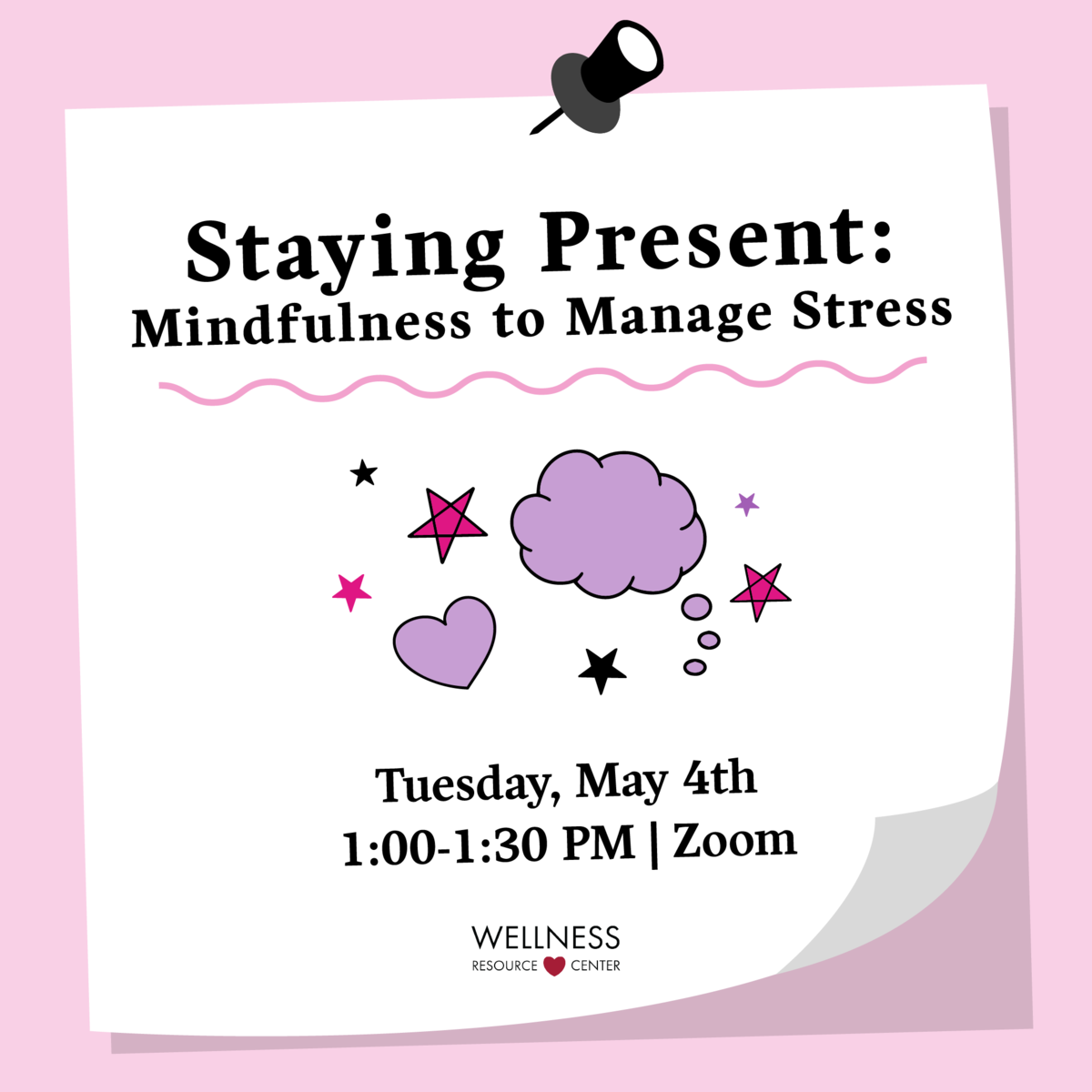 Staying Present: Using Mindfulness to Manage Stress
Tuesday, May 4th 1:00-1:30pm
Join us on Zoom
Learn how mindfulness and related skills can help manage stress and invite calm. Guided activities will be offered as an opportunity to practice these skills. This program is offered monthly and consists of an overview of mindfulness principles followed by a new skill or practice to make each session unique.
Check back regularly for updates and details! We will be offering programming throughout the summer.