Upcoming Events
Summer 2020
Stay connected and learn more about upcoming workshops and opportunities by following @BeWellTU on Twitter, Instagram, and Facebook.
---
We are still available remotely to support you! Explore ways to find balance, calm, and community with our upcoming Zoom & Instagram Live sessions!
Use this link for all upcoming Zoom sessions: https://temple.zoom.us/j/340123099
Please note that you must be logged into Zoom through your Temple provided account to access these session
Self-Care and Summer Routines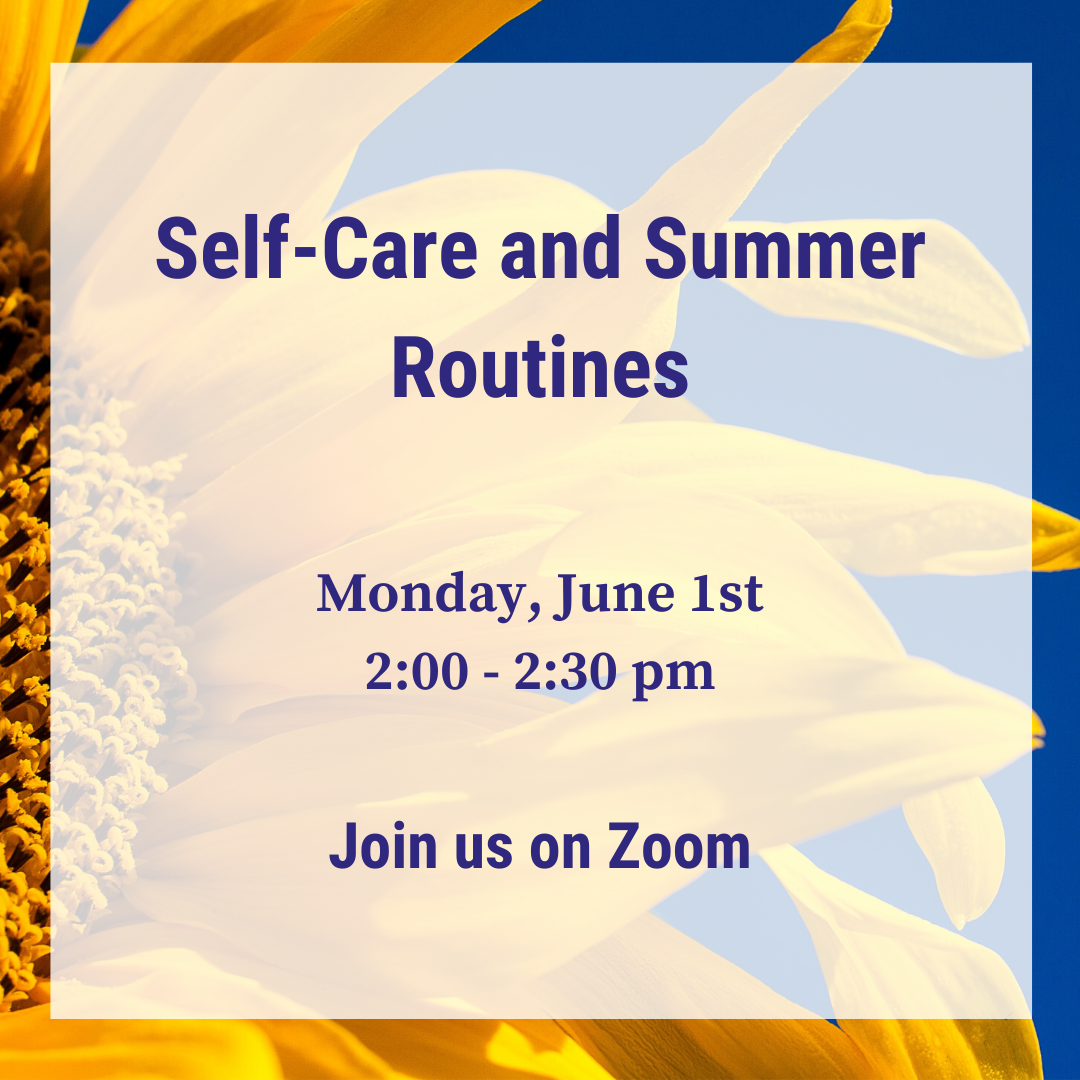 Join us on Zoom
Monday, June 1st 2:00-2:30pm
Summer may bring more shifts to our schedules. Explore ways to adapt self-care routines to a new season and take care of your mental well-being.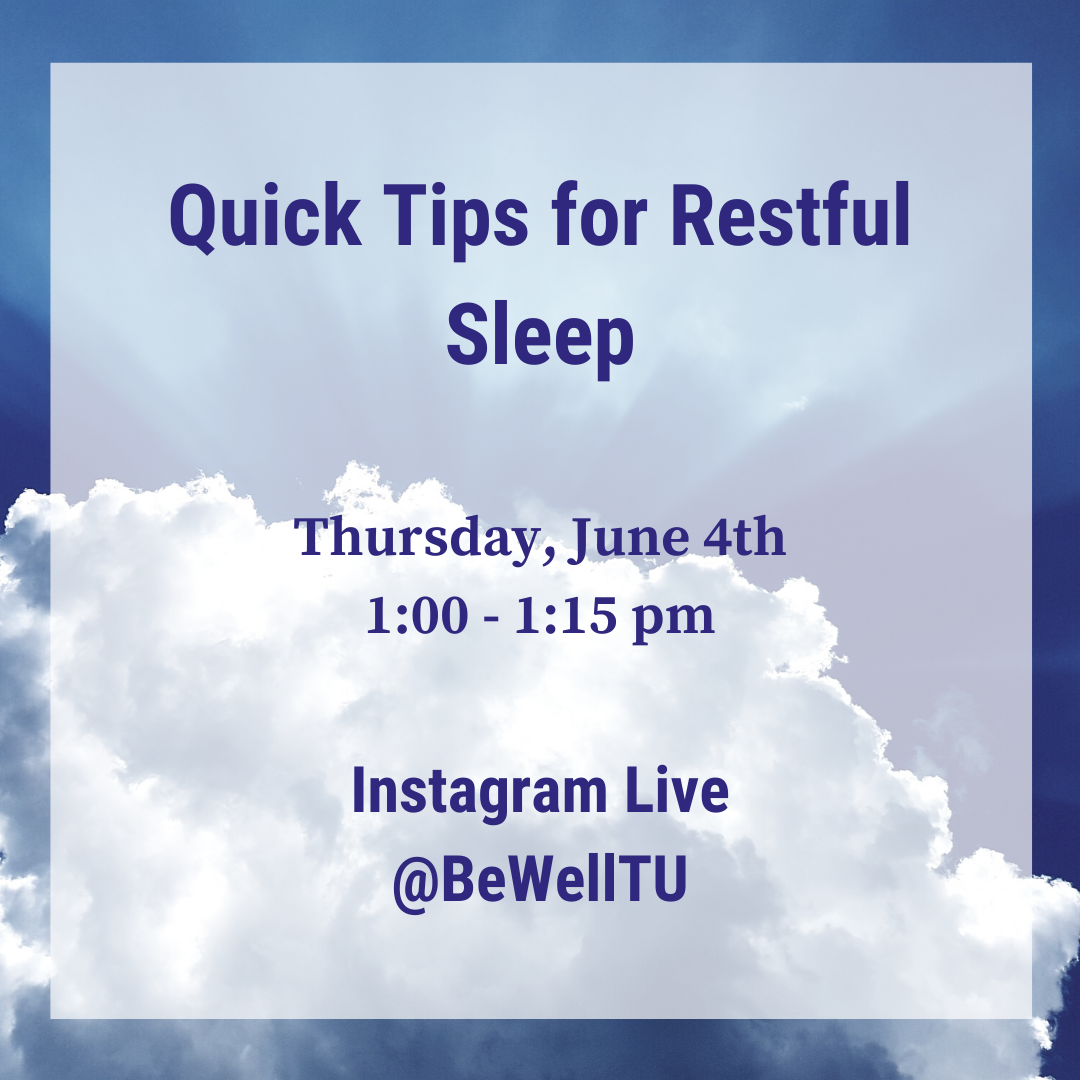 Quick Tips for Restful Sleep
Join us on Instagram Live
Thursday, June 4th 1:00-1:15pm
We're going live to share a few quick tips for sleep as we continue to adjust to summer routines.
Supporting Peers in Recovery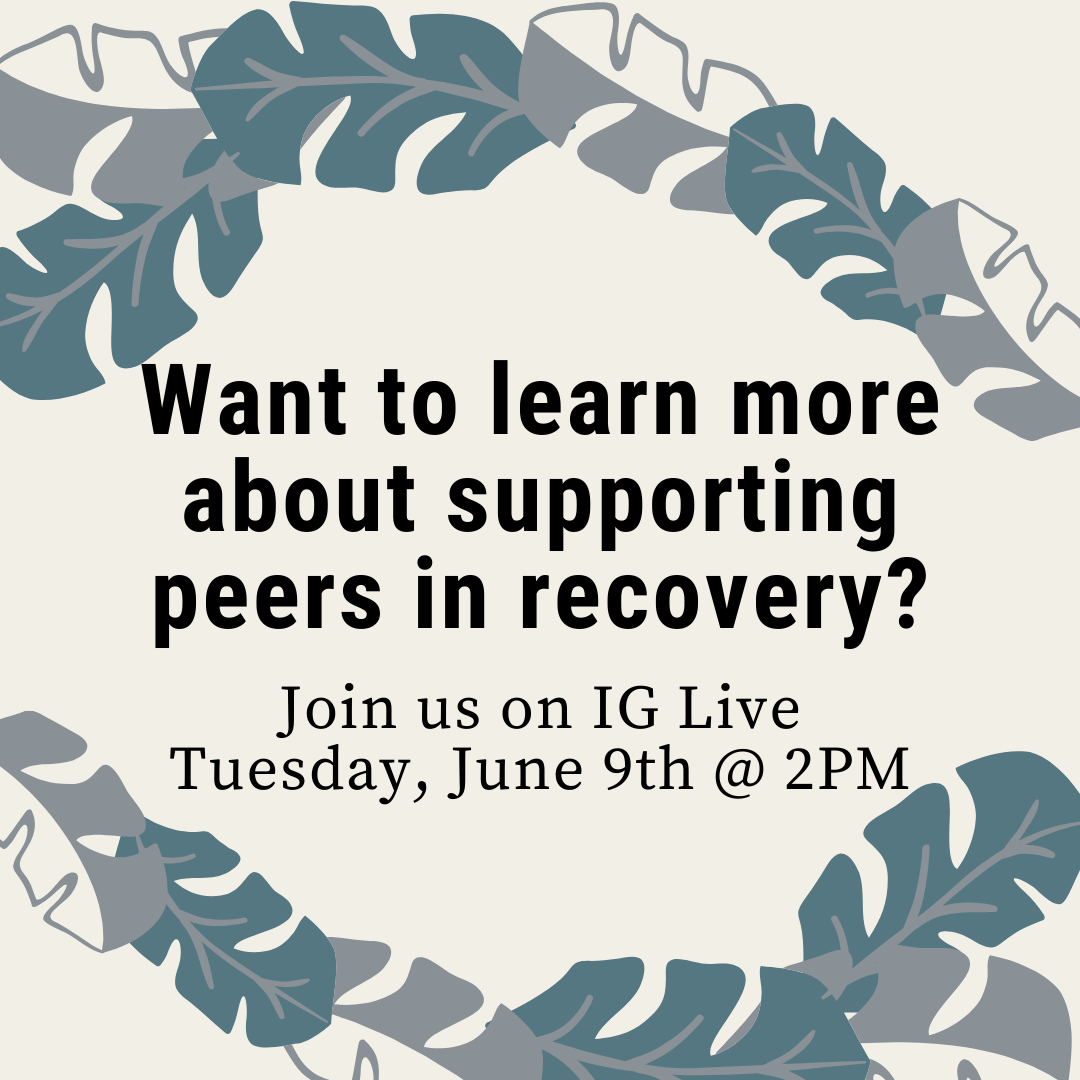 Join us on Instagram Live
Tuesday, June 9th 2:00-2:15pm
Supporting one another through this transition can be difficult. Come join our IG live session and learn about resources and how to support students in recovery. 
Summertime Sleep Tips
Join us on Zoom
Wednesday, June 10th 3:00-3:30pm
Sleep is vitally important for physical and mental well-being. though shifting to summer schedules may bring challenges. Learn ways to create routines and get restful sleep.
Sexual Health Trivia
Join us on Zoom
Monday, June 15th 3:00-3:30pm
There's a lot to know about sexual health. Join us as we learn together through a fun game of trivia! 
Exploring Stress Relief: Tips for Coping
Join us on Zoom
Thursday, June 18th 2:00-2:30pm
Coping mechanisms can help us get through stressful situations. This session will give some insight into the different types of coping mechanisms and offer strategies to integrate coping skills into your daily practice.
Activism as Self-Care
Join us on Zoom
Tuesday, June 23rd 1:00-1:30pm
Self-care is about creating a life you do not feel the need to "escape" from - one where you feel present and authentic. Using our voice to create positive change connects us to our community and can energize us in times of stress. Join us for a celebration of social change with ways to positively transform the world around you while finding balance and well-being.
Guided Mindfulness Practice
Join us on Instagram Live
Thursday, June 25th 2:30-2:45pm
Join us for a guided mindfulness practice to invite a sense of calm and presence.
Learn More About You: Explore Journaling & Writing Practices
Join us on Zoom
Monday, June 29th 12:00-12:30pm
Journaling is an excellent tool to help us get to know ourselves and discover what matters most to us. We will offer a few practical strategies and prompts to explore how a consistent practice can help you find balance and achieve your personal goals. All are welcome! You do not need to have any journaling experience or materials to participate.