Upcoming Events
Nourish to Flourish!
Check our our recorded offerings along the righthand side of this page. →
We have brief self-care programs, as well as important conversations with community organizations and Temple student leaders.
Stay connected and learn more about upcoming workshops and opportunities by following @BeWellTU on Twitter, Instagram, and Facebook.
 
---

Fall 2021
Explore ways to find balance, calm, and community with our upcoming opportunities!
Use this link for Wellness Resource Center Zoom sessions
Please note that you must be logged into Zoom through your Temple provided account to participate. For questions regarding access and accommodation, please contact TUWellness@temple.edu in advance of the program.


Cultivating Health Sexuality 
Monday, September 20, 2021 11:00am to 12:00pm
Student Center 217A 
College years often serve as a time for identity exploration. This workshop will cover a holistic view of the role sexuality plays in our lived experiences.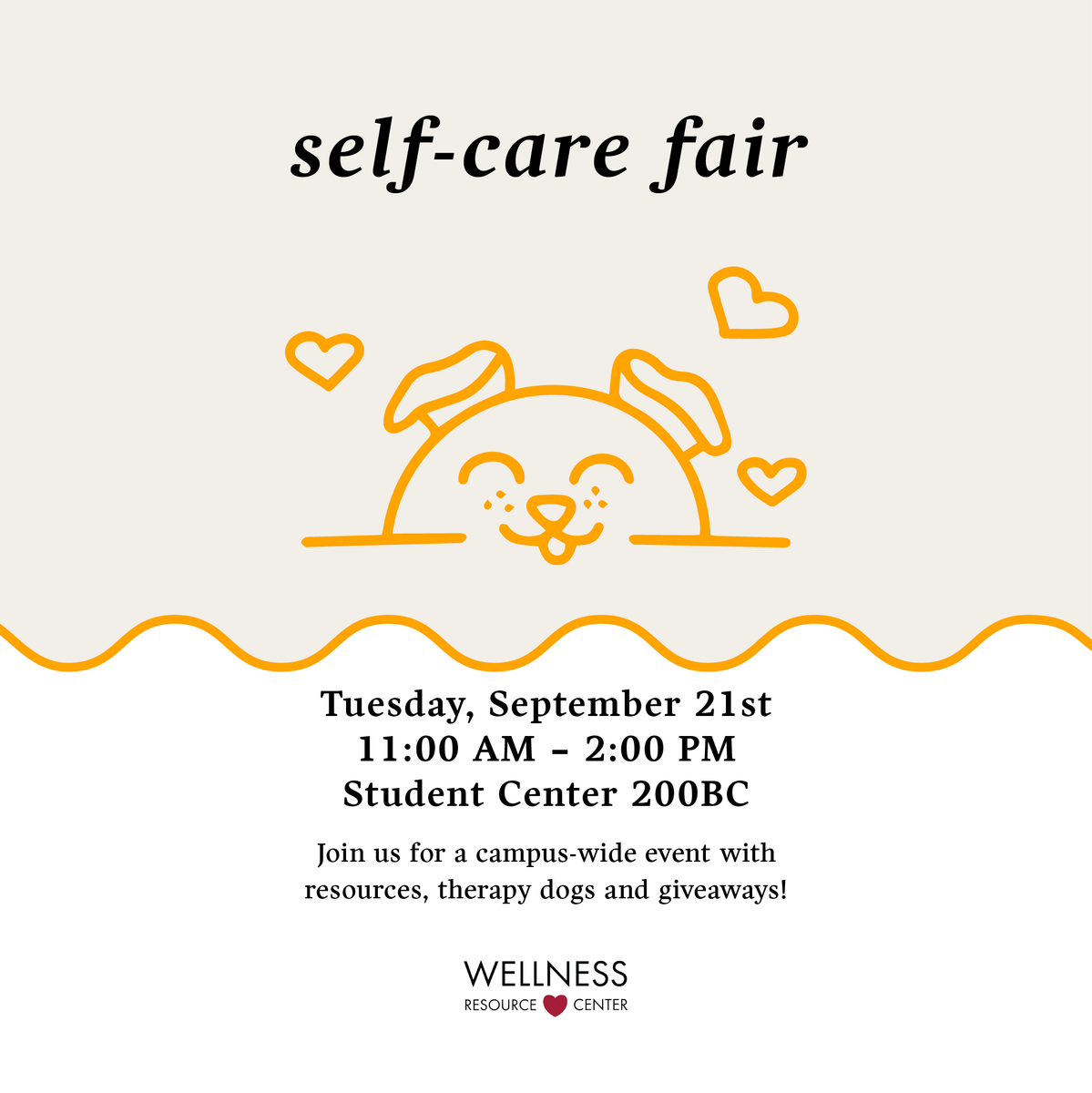 Self-Care Fair
Tuesday, September 21st 11:00am-2:00pm
Student Center 200BC
Join us for a fun event with campus resources, giveaways, and therapy dogs! The Self-Care Fair is a great way to take a break between classes and explore resources to help you de-stress. For the well-being of all in attendance, we ask folks to wear masks and maintain physical distance while enjoying the event.
Staying Present: Using Mindfulness to Manage Stress
Wednesday, September 22nd 12:00-12:30pm
Join us on Zoom
Learn how mindfulness and related skills can help manage stress and invite calm. Guided activities will be offered as an opportunity to practice these skills. This program is offered monthly and consists of an overview of mindfulness principles followed by a new skill or practice to make each session unique.
Mental Health Resource Table
Wednesday, September 22nd 2:00-4:00pm
Outside the Student Center
Stop by to talk with a Temple staff member about mental health and well-being resources available on campus!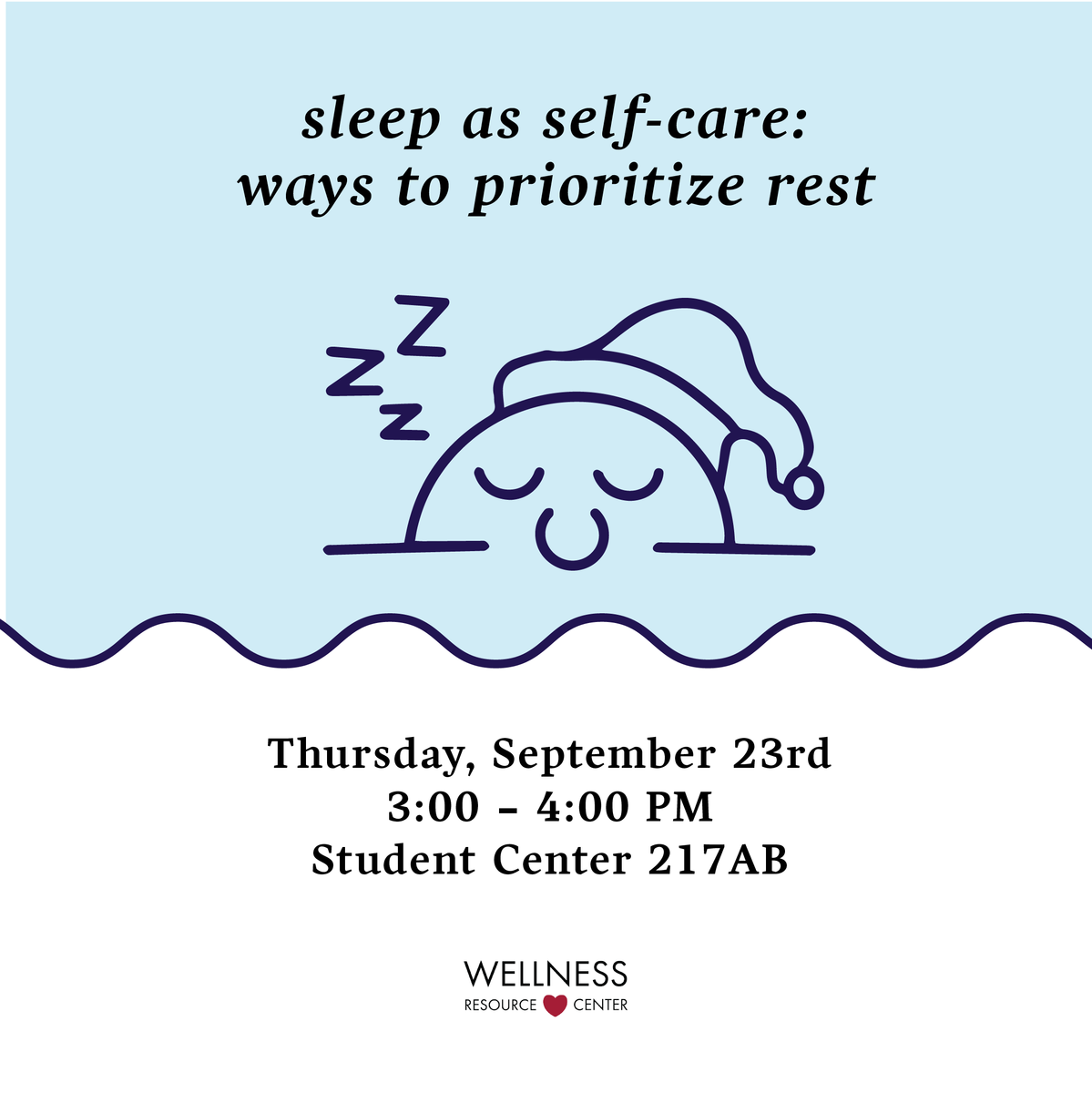 Sleep as Self-Care: Ways to Prioritize Rest
Thursday, September 23rd 3:00-4:00pm
Student Center 217AB
Sleep is often the first thing to go when we get busy! And it's also crucial for our well-being and learning. Explore the basics of how sleep works and ways to rest as a college student.
Sexual Self-Care Chat
Monday, September 27th 3:30-4:00pm
Join us on Zoom
Practicing self-care is a key part of maintaining our well-being. Join us as we explore ways to incorporate sexuality into our self-care practices.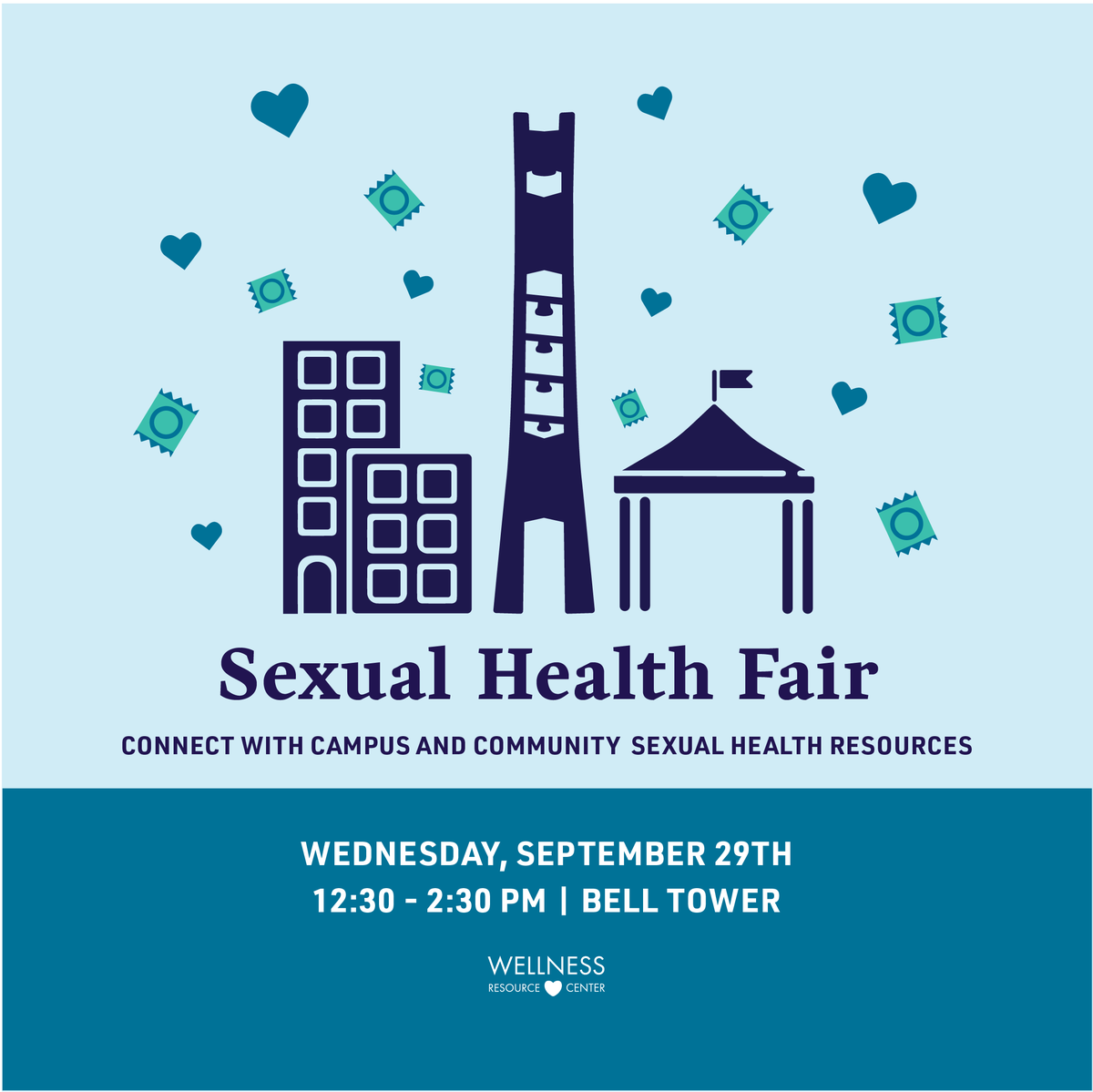 Sexual Health Fair
Wednesday, September 29th 12:30-2:30pm
Bell Tower on Main Campus
Join the WRC, campus and community partners as we bring you an afternoon full of learning and exploring areas of sexuality. Come see what Temple and Philadelphia has to support your sexual wellness.

Save the Dates: Early October 2021
Let's Talk About Cannabis 
Friday, October 1st at 1:00pm
Staying Present: Using Mindfulness to Manage Stress 
Monday, October 4th at 4:00pm
Question, Persuade, Refer (QPR) Training for Students
Tuesday, October 5th at 1:30pm
Clothesline Project 
Thursday, October 7th at 12:00pm